I've got some great news to share! The teaser trailer for Warp Frontier is out in the wild, and you can hear me as Captain Vincent Cassini alongside some fantastic talent!
Read on to find out why I'm so damned chuffed about this milestone!
Hello lovely people! It's been a little quiet over here for the last few months, but not for any lack of work. I've been working through a wonderfully full plate of work (universe, keep it coming!) and feeling the pandemic more than usual, especially during our most recent lockdown in Melbourne. And that's meant that anything that isn't a top priority has suffered a little. I hope you're doing well over you way with everything going on in the world - life is a lot right now!
I'm super-proud of this role. Vince has nearly 1700 lines in the game, and for quite some time in the booth this was my view: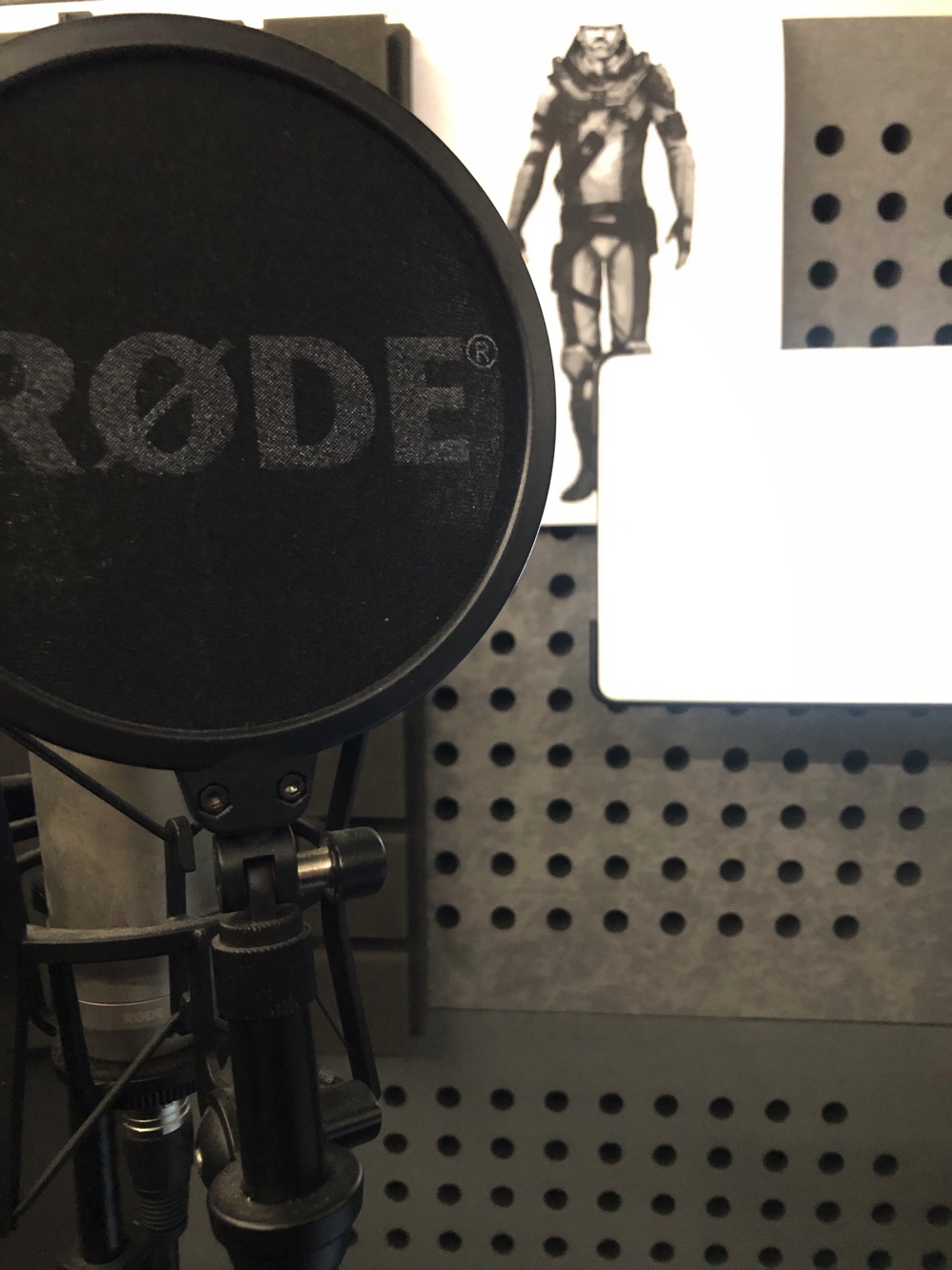 It's also a delight to work with Andrew at Brawsome Games - titles like MacGuffin's Curse and Jolly Roger were on my radar early in my games career as examples of the incredible things that the local industry could produce. If you'd like to hear more from Andrew on the release of the game, he has an announcement post up where, amongst other things, he name-checks The Expanse (be still my heart!)
You can wishlist Warp Frontier and grab the demo via the Steam Page for the game. Remember - wishlisting really helps the visibility of smaller games!